WE CARRY YOUR BUSINESS
AS FAR AS YOU WANT
Satellite Internet for the
Agroindustrial Sector
CONTROL AND VISUALIZE THE CRITICAL VARIABLES OF PRODUCTION.
Make strategic and tactical decisions based on real-time information.
• Temperature levels.
• Availability of inputs.
• Pumping systems.

COMPLY WITH THE REGULATORY AND REGULATORY REQUIREMENTS OF THE SECTOR.
Have access to information at any time and from any place, for the benefit of compliance with government regulation regulations.
• Environmental.
• Hygiene.
• Social.

DECREASE THE OPERATIONAL COMPLEXITY OF THE PROCESSES.
Improve the key processes of your business ensuring greater efficiency.
• Minimize the risk of accidents or accidents.
• Technification of its production processes.
• Surveillance of your operation remotely.

WELFARE FOR STAFF, AS WELL AS THEIR DEVELOPMENT AND SECURITY ARE VERY IMPORTANT.
Provide tools that improve the quality of life of workers on site.
• Communication with their families.
• Online training.
• Entertainment.

Business Satellite
Solutions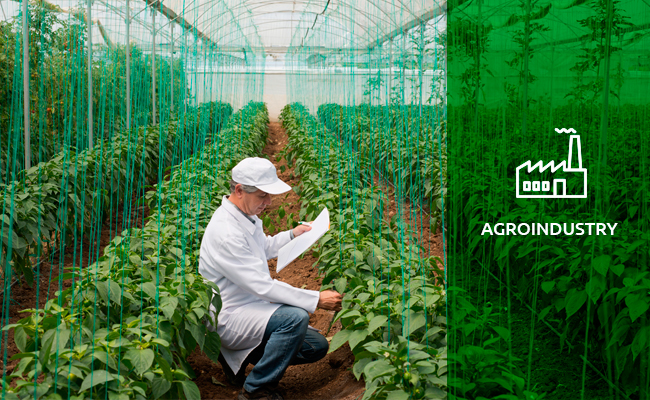 Solutions designed to meet standard connectivity needs and expectations, such as Internet, voice and transactional data.
Ideal for: Operation and production control systems, transactional data transmission, monitoring, occasional information delivery and basic connectivity for your commercial activity.