WE TAKE YOUR BUSINESS
FAR AS YOU LIKE
Encompassing Connectivity Solutions for the
Government and Military Sector
Governmental and military missions are highly sensitive. In many cases operation success and lives depend on reliable systems for information exchange and communications.

WE MEET THE DEMANDING REQUIREMENTS FOR SECURITY AND RELIABILITY WITH OUR REDUNDANT INFRASTRUCTURE AND FAST WAYS OF DEPLOYMENT AND SHORT RESPONSE TIMES.
Embassy networks, connected via a secure combination of encrypted terrestrial and satellite connections, enable diplomats to communicate and coordinate across borders securely and independently of local infrastructure.


WE PROVIDE FULLY MANAGED COMMUNICATIONS SOLUTIONS TO VARIOUS GOVERNMENTAL & MILITARY OPERATIONS, AS WELL AS CONNECTIVITY FOR TROOPS IN THE FIELD.
AXESS experienced engineers help your IT teams to successfully plan and implement your global networks: mobile, fixed or hybrid.


NETWORK INFRASTRUCTURE. WE PROVIDE ALL SERVICES ALONG THE ENTIRE VALUE CHAIN: TOGETHER WITH YOUR EXPERTS ON SITE AND AT YOUR HEADQUARTERS, WE PLAN CUSTOMIZED SOLUTIONS BASED ON YOUR REQUIREMENTS..
We install selected hardware and ensure 24/7 operation and monitoring of your global communications infrastructure.


OUR DEDICATED ENGINEERS AND TECHNICIANS DESIGN AND PROVIDE THE BEST AVAILABLE AND HIGH-QUALITY SOLUTION FOR YOUR DEMANDING OPERATIONS.
Solutions
and Applications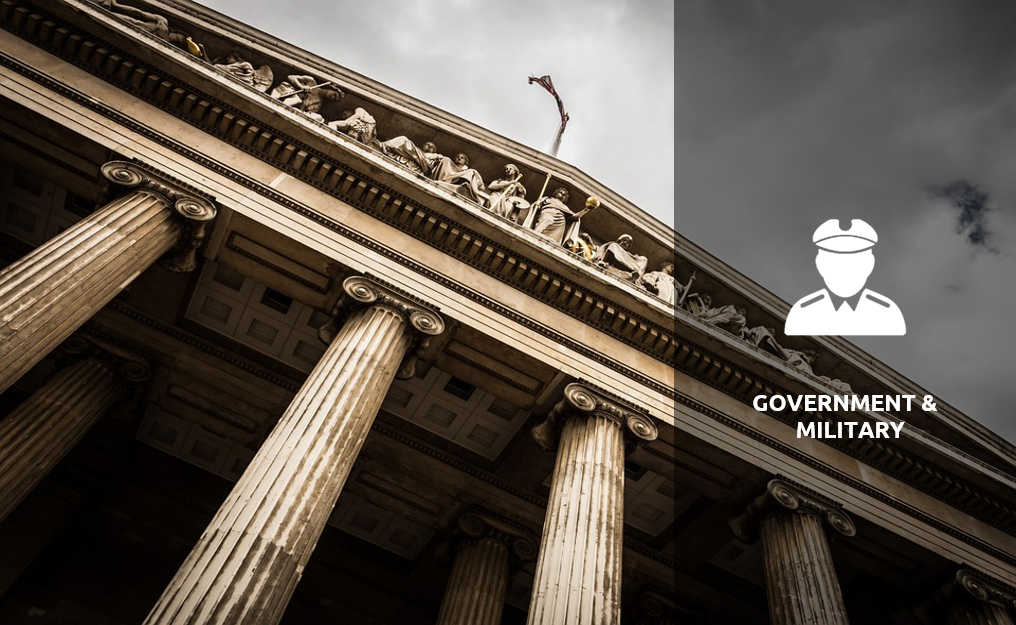 Hybrid solutions (satellite + terrestrial)


Integrated video, voice and data networks


Encryption technologies


Dedicated leased lines


Broadband Internet connectivity




Challenge:
Several embassies that are scattered globally need connectivity to link to the country's Ministry of Foreign Affairs, independent of local infrastructure.
Requirements:
The communication between the embassies and the Ministry of Foreign Affairs contains highly sensitive information, necessitating end-to-end encryption. Internet access for each embassy needs to be provided over the same satellite.
Solution:
The connection between each embassy and the AXESS EMEA Teleport was established using Single-Carrier-per- Channel (SCPC).