Wherever in the world your vessels trade you need to know that you can rely on the best connectivity solution to suit your needs, from coverage and data throughput to quality of service.
AXESS Networks Maritime's global, high-quality network infrastructure, offer diverse bandwidth capacities to suit your requirements.

Our own regional KU network is complemented by our key partners global network either via the Idirect or Newtec platform.

As backup to the main VSAT communication we offer both Iridium, FB and/or 4G ensuring that our solutions can cover all available satellite capacity.

Regardless of location or network requirement, you can rely on AXESS Networks Maritime to provide you with the highest quality connectivity service.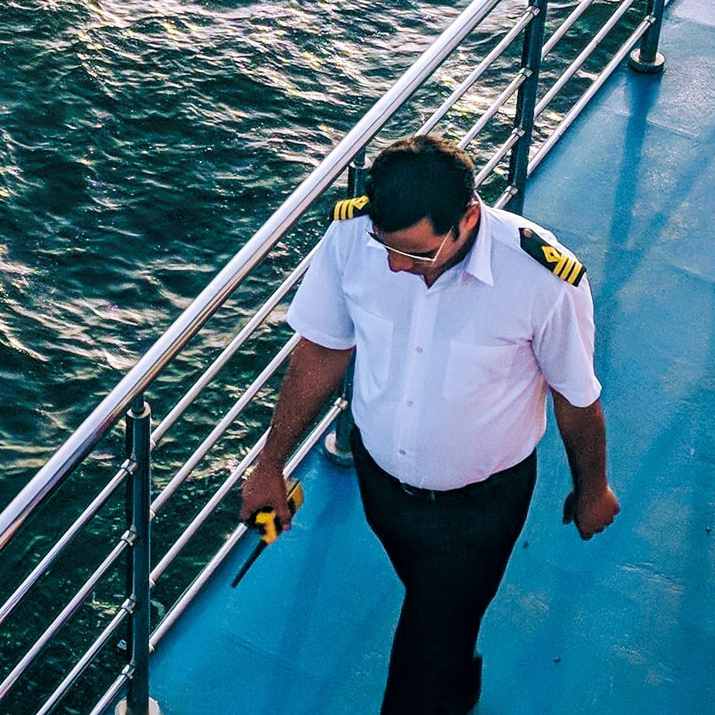 AXESS SATELLITE MARITIME SOLUTIONS IN NUMBERS
connected by
AXESS Maritime
remote riverside communities through mobile satellite solutions
Ours solutions for THE MARITIME sector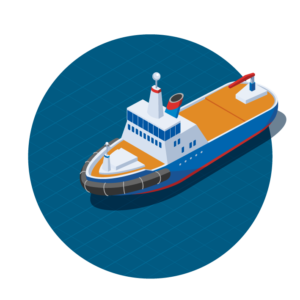 WIND ENERGY/
OFF-SHORE
AXESS Networks Maritime understand that the offshore industry require an ever increasing need for effective and reliable communication between ship and land, rendering bandwidth absolutely critical.

It is therefore our core focus to continuously develop the network to ensure our enhanced coverage and capacity remain our customers preferred option.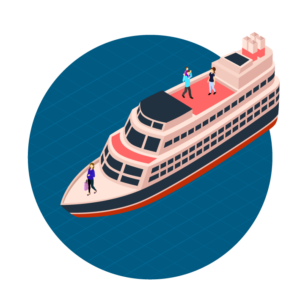 CRUISE/
YACHTING/
FERRY
Guest onboard a Super Yacht or Passengers onboard a major cruise or local ferry vessel, whatever the business, your passengers will expect high speed connectivity for business or pleasure.

Every meeting, every show and every conversation should be enjoyed as seamlessly as they would on shore and with AXESS fully-managed service you will receive the best onboard experience.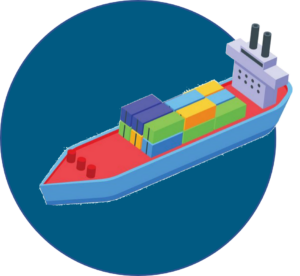 COMMERCIAL SHIPPING
As an independent provider of global satellite connectivity, digital solutions and managed services, we deliver seamlessly integrated solutions backed by end-to-end SLAs to assure near 100% service availability, 24-7 NOC customer support and customer portal for vessel and service monitoring.

Our fully managed end-to-end solution, is tailored to fit your exact business needs—now and in the future.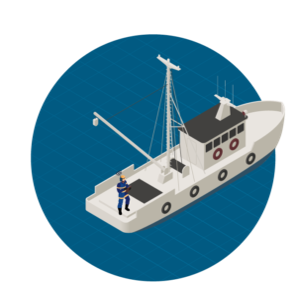 FISHING
An office in the middle of the ocean.

Your fishing vessels need connectivity to correspond with headquarters, keep your crew informed, operate your fleets efficiently, and coordinate new cloud-based systems.

AXESS Networks Maritime solutions integrate all you need.



AXESS MARITIME SOLUTION
FOR CRUISE / YACHTING / FERRY

FROM 60cm to 240cm
antenna sizes - our network fully support any hardware requirement.

TAILORED BANDWIDTH
packages to suit the individual vessel demands.

ON DEMAND BANDWIDTH
upgrades and downgrades.

IPTV AS A VALUE
added service.
AXESS MARITIME SOLUTION
FOR WIND ENERGY & OFFSHORE

REGIONAL MULTI OR SINGLE BEAM
high-capacity network.


FLEXIBLE CONTRACT TERMS
tailored around short-or-long term projects.

UNLIMITED UPGRADES
and downgrades to suit onboard demands.

FULLY MANAGED
separated CREW and CLIENT network.

FROM OUR TELEPORTS
AXESS Networks Maritime is committed to offer to the offshore sector the latest connectivity technologies for supporting crew welfare and advanced operations. Backed by our ISO 9001:2015 and World Teleport (WTA) Tier 3 certification AXESS Networks Maritime supports many types of customers with critical operations in markets with high demands for connectivity and monitoring.
AXESS MARITIME SOLUTION
FOR COMMERCIAL SHIPPING

FULLY MANAGED
service via either I-Direct or Newtec Platform.

PRICE COMPETITIVE
communications packages.

ADVANCED CREW
welfare options.

4G AS VALUE
added service.

OUR BESPOKE VSAT SOLUTIONS INCLUDE
a comprehensive range of voice, data and network options, complemented by a range of uniquely designed value added services.
AXESS MARITIME SOLUTION
FOR FISHING VESSELS

FLEET LIVE COMMUNICATION
• Unlimited Download/Upload Airtime Plans
• Variety of data plans to suite on-board requirements
• Seasonal short term to long term contract options
• Suspension (Dry-Dock) and Keep-Alive flexibilities built into contracts.

COVERAGE
• Europe
• Americas
• Trans-Atlantic
• Middle East
• Africa
• Multi-beam and single beam service options

NOC MONITORING AND SUPPORT
• 24/7/365 active maritime NOC monitoring
• iDirect technicians
• Stabilised antenna technicians
• VSAT installations and maintenance services

HARDWARE REQUIERMENTS
• Ku-band
• Marine stabilised antenna sizes of 60cm and above • VoIP

CONTROL AND DISPLAY
THE CRITICAL VARIABLES
OF THE OPERATION.
• Fuel levels.
• Temperature and humidity levels.
• Online transmission of zone information.
• Monitoring of the pumping system

COMPLIANCE OR REGULATIONS
AND STANDARD REQUIREMENTS
OF THE SECTOR.
• Online information of restricted areas.
• Delivery of georeferencing.
• Direct communication with main offices.
• Environmental and health regulations.

DECREASE OPERATIONAL
COMPLEXITY OF YOUR PROCESSES.
• Transmission of security cameras online.

• Critical decision-making with real time information.

CREW WELFARE, OCCUPATIONAL SAFETY
STAFF TRAINING, DEVELOPMENT AND RETENTION
• Communication with their families.
• Online training.
• Entertainment.