Mobile operators and other actors in the telecommunications value chain face increasing challenges in terms of coverage, service experience, competition and regulatory compliance.
Being able to expand their mobile network in remote and geographically challenging territories is no longer a problem.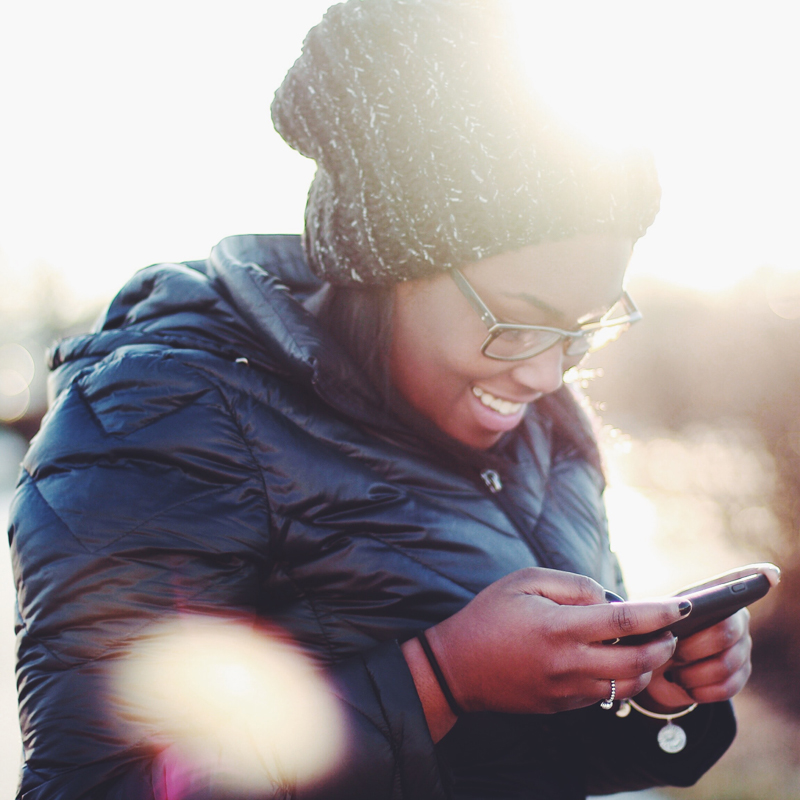 AXESS BACKHAUL SOLUTION IN NUMBERS
of capacity delivered in Backhaul solutions
nodes deployed across the globe
Our solutions for the TELCO sector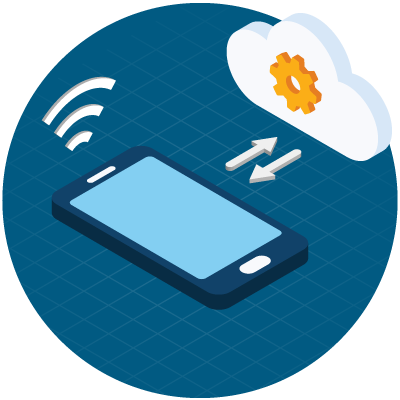 Cellular Backhauling
Mobile operators can easily serve difficult or low-volume markets in a cost-efficient, fast-deployable and high-quality way improving user experience.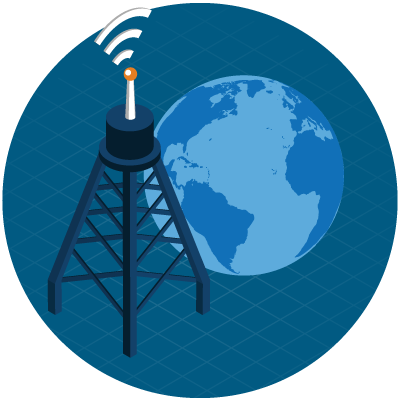 Internet Service Providers (ISP´s)
AXESS delivers a fully manageable capacity trunk with high availability, bandwidth and low latency, giving a transparent and efficient user experience.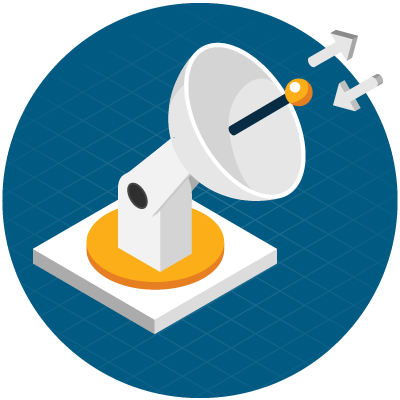 Satellite & Teleport Services
AXESS has positioned itself globally as as one of the best teleport operators and has two WTA-TIER3 certified teleports.
AXESS SATELLITE
CELLULAR BACKHAUL SOLUTION
mobile operators can easily serve difficult or low-volume markets in a cost-efficient, fast-deployable and high-quality way to deliver a transparent and efficient user experience.

Expansion
of mobile networks

Deployment
of telephony stations in hard-to-reach locations
Rapid growth
of the capacity at the stations

Capacity overflow
at stations over the microwave or satellite networks

Rapid deployment
of the stations in case of contingency care

Meet the growing
demand of the mobile telephony market


Support of
different technologies: IDEM, 2G, 3G, 4G LTE & 5G

Support for
IP or E1 traffic

Ethernet
or G703 interfaces


High compression
rates and traffic optimization

Managing and
monitoring tool exclusively designed for cellular backhaul solutions
(AXESS Vision+)

AXESS CBH Solution
covers all the players on the telecommunication value chain: MNOs (Mobile Networks Operators), MVNOs (Mobile Virtual Networks Operators, MNEs (Mobile Networks Enablers), etc
AXESS TAILORED THIS SATELLITE CELLULAR BACKHAUL SOLUTION UNDERSTANDING THE CELLULAR OPERATORS NEEDS, TRANSFORMING THEN INTO BENEFITS SUCH AS:
AXESS SOLUTION
FOR INTERNET SERVICE PROVIDERS
Internet Service Providers (ISPs) require highly robust IP trunking links to connect thier multiple end-users to their network through various technologies. For them, delivering impeccable service is essential, as customer demands are ever greater.
AXESS has specialized solutions for these types of companies that need to focus on growing their business and not worrying about the quality of service, always with the support of a robust, reliable and stable satellite network.
AXESS offers scalable and economic solutions for large trunking services, such as inclined-orbit services or services on extended frequency ranges. Our engineering teams help them to find the ideal business solutions.

Design of fully customized
managed solutions.
High capacity trunks.

Easy and efficient
configuration and management of network interconnection equipment

Technical support
included 24/7 with exclusive service channels.

AXESS Management
Administration and control of the network with security management.

VNPs assignment
empowering our customers to manage their network independently.

Bandwidths
Scalable plans that grow as the business evolve.

Latencies
Latency can be crucial to some applications. Our team has the answer for near real-time applications.

Access with unlimited
data plan - Capacity cloud configuration.

Global coverage regardless
of geographical challenges or areas of difficult access.

Price
Dynamic pricing structures and cost-effective services for large capacities.

AXESS Vision
Access to the network's Monitoring portal for monitoring critical parameters such as latency, transmission/ reception traffic and signal level.
AXESS designs SPECIALIZED SOLUTIONS FOR ISP's based on understanding the dynamics of internet providers and the high demands of their users:
AXESS
Satellite & TELEPORT SERVICES
AXESS' Teleport network is globe-spanning. We own and operate Teleports in Germany, Colombia, Mexico, Peru, KSA and the UAE. In 2021 we have been awarded globally as the "Independent Teleport Operator of the Year" by WTA and has managed to certify two of our largest teleports in the TIER3 category. Due to the rapid growth, years of experience and high performance of its satellite infrastructure, AXESS offers satellite and teleport services  guaranteeing 24/7 operation with the highest operational standards, and a data network operation centre managed by the most expert professionals in the area.

Antenna Co-location
with individual traffic handling (MPLS, LL, POP) security, data centre, and NOC services.

Hub Hosting
ST Engineering iDirect, Newtec, UHP, Gilat, Hughes, etc.

Frequencies
C-Band (std & ext) and Ku-Band (low, std & ext) Ka- and L-Band on request.

Integration
Our RF and IT teams are there to support your networks and arrange flawless integration.

Monitoring
Comprehensive monitoring and management of the network.

QoS
Customize your links to suit your needs.

Up- and Downlink Services
on a range of available antennas.

Certified Experts
That cater your needs: Cisco, iDirect, IP, RF, IT

Compliance with SLAs
Satellite, Terrestrial and/ or hybrid.

IP Connectivity
fully redundant fibre with local loop redundancy and redundant backbone infrastructure.

Redundant UPS
mutiple fail-over options availble

Physical security
on the ground to protect all services.

24/7Monitoring
7x24x365 operations -hard to beat our stats.

Specialized NOC
with proactive monitoring, sophisticated ticketing system and manned 24/7/365 for your convenience.

Our reach
Satellite connectivity between 68° W to 75° E.
Boost your business by operating your services out of our state-of-the-art Teleport facilities that have been decorated with awards and certified by independent auditors. AXESS provides operational excellence with highest quality standards.