WE TAKE YOUR BUSINESS
FAR AND BEYOND
Encompassing Connectivity Solutions for the
Maritime Sector

CONTROL AND DISPLAY THE CRITICAL VARIABLES OF THE OPERATION.
• Fuel levels.
• Temperature and humidity levels.
• Online transmission of zone information.
• Monitoring of the pumping system.


COMPLIANCE OF REGULATIONS AND STANDARD REQUIREMENTS OF THE SECTOR.
• Online information of restricted areas.
• Delivery of georeferencing.
• Direct communication with main offices.
• Environmental and health regulations


DECREASE THE OPERATIONAL COMPLEXITY OF YOUR PROCESSES.
• Transmission of security cameras online.


CREW WELFARE, OCCUPATIONAL SAFETY, STAFF TRAINING, DEVELOPMENT AND RETENTION
• Communication with their families.
• Online training.
• Entertainment.

Satellite Business
Solutions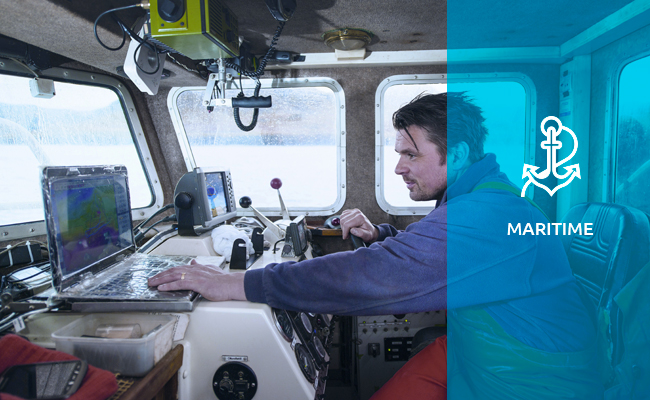 Solutions designed to meet standard connectivity needs and expectations, such as Internet, voice and transactional data.
Ideal for: Agriculture, fishing and aquaculture companies.
Information, operation and production systems.
Occasional monitoring systems and data transmission.
Wellness of the human talent during fishing seasons.
We also offer satellite telephony services ideal for communicating in remote places.