WE TAKE YOUR BUSINESS
FAR AND BEYOND
Encompassing Connectivity Solutions for the
Oil & Gas Industry

CONTROL AND DISPLAY THE CRITICAL VARIABLES OF THE OPERATION.
To make assertive decisions based on real-time information.
• Telemetry to key processes of the exploration and extraction operations.
• Soil analysis.
• Treatment of Chemicals and gases.
• Reservoir flows, pressure and measurement.
• Geochemistry, geophysics, cartography, spectrometry.
• Seismic exploration and drilling exploration.
• Remote control and measurement for handling well drilling equipment.


CREW WELFARE, OCCUPATIONAL SAFETY, STAFF TRAINING, DEVELOPMENT AND RETENTION.
Provide the tools that improve the quality of life of workers in the oil fields.
• Communication with their families.
• Online training.
• Courses and certifications in HSEQ.


OPTIMIZE RESOURCES IN THE PROCESSES.
Implement solutions tailored to the needs, timelines,
mobility and at the speed required by the operation, preventing costs from increasing.


GUARANTEE THE CONTINUITY OF THE OPERATION.
Have dedicated access required by the critical nature of each of the processes and have full visibility of the operations 365 days year-round 24/7 without interruption.

Satellite Business
Solutions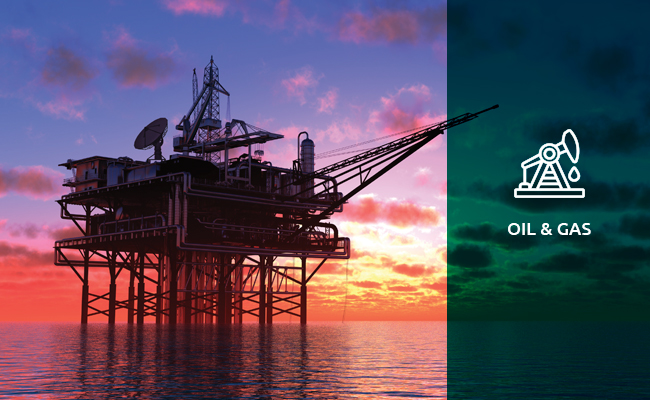 Solutions that respond to advanced connectivity needs and outstanding service expectations for concurrency, availability and advanced high-performance applications in critical operations.
Ideal for: Production systems, video-monitoring systems and online control.
Solutions designed to meet standard connectivity needs and expectations, such as Internet, voice and data.
Ideal for: Casinos and well-being for human talent in remote camps.
Solutions that allow to meet the needs of carrying transactional data with high availability, reliability and at a low cost.
Ideal for: Use of transactional applications for telemetry, measurement and remote control of pipelines, oil pipelines and gas pipelines.