---
BACKUP SOLUTIONS FOR COMPANIES
CONTINGENCY OF BUSINESS
---

The business continuity or back-up solution provides a satellite link in contingent mode so that your company in case of experiencing problems with the main communications service (regardless of whether it is terrestrial or satellite) your applications are not interrupted.
---

---
They allow to ensure the business continuity of any type of operation in an economic and effective way.
---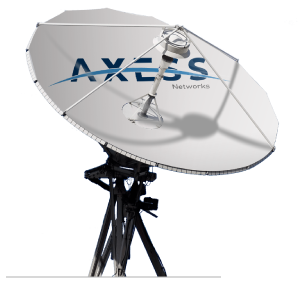 Contingency for ground solutions

High concurrency bank offices

ATMs

Points of sale and payment authorizations

Betting points

Non-bank correspondents

Transactional terminal applications for POS, ATM or Telemetry via SCADA

Electric Generators and Conveyors

Remote control of equipment and gates

Inline measurement of valves and electric meters

Gas pipelines and pipelines

Online measurement and remote control of variables in substations, pipelines and pipelines

BENEFITS OF THE BACKUP SYSTEMS
---


Immediate and transparent switching of traffic to the satellite.

This solution is provided permanently or on demand, with continuous monitoring of the links.
---

Integration with other media, including terrestrial and / or satellite.

Guarantee the availability of its operations.